Lui Hon's Little Hero Website
Little Hero is the first collaborative collection of Melbourne-based fashion designer Lui Hon with the label Von, right after participating in Arena's TV design contest Project Runway Australia.
The website demanded to make use of a very basic layout — with a monochromatic palette and by aligning both typographical and photographic elements to the left, this minimal website made space to properly display the work and casting video of Lui Hon which was sent to the Australian broadcaster in order to be part of the competition.
Photography by Christopher Tovo, Talent is Amber Jade for Chadwick Models, Nicholas Touzeau and Nichola Jayne for Cameron Models, Styling by Kim Ellmer, Hair & Makeup by Julia Green and Featured Items by Evian Lee.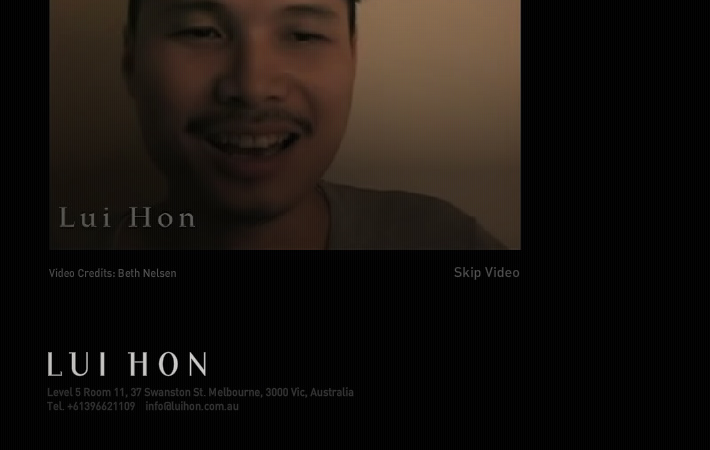 Introductory Video
Little Hero's Website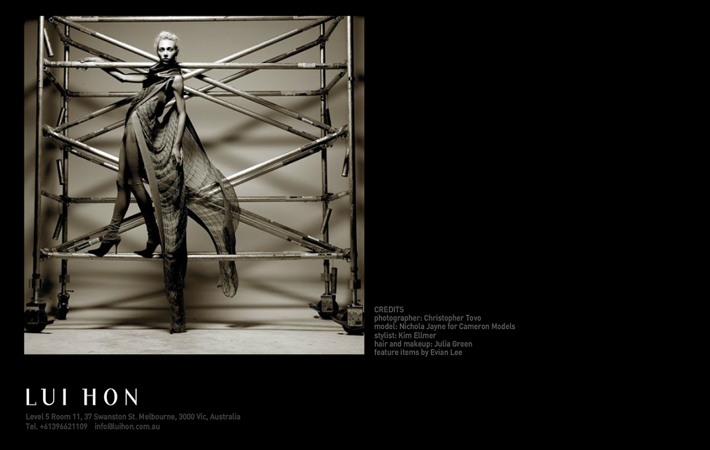 Website Detail
Website Detail
Website Detail